Perfect Pair Wine Gift Set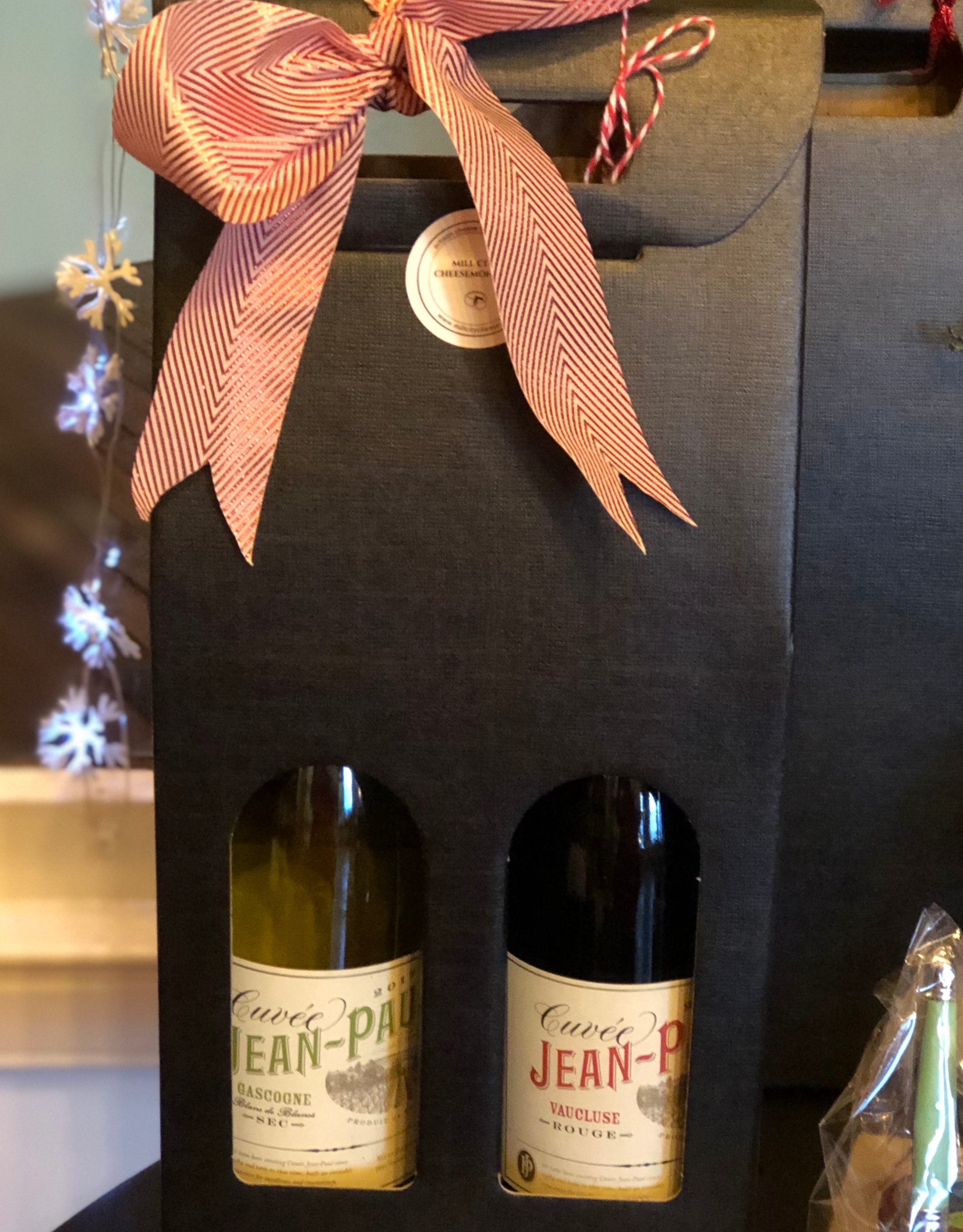 Perfect Pair Wine Gift Set
We've selected a few pairs of wines that make lovely gift sets. Each set includes one red and one white wine packaged in a black gift tote adorned with holiday ribbon. Choose from our curated pairs or stop in and create your own combination! Curated sets include printed tasting notes and cheese pairing suggestions.
Options:
Cuvee Jean Paul Blanc de Blancs Gascogne and Vaucluse Rouge
Chateau d'Eau Chardonnay and Pinot Noir
Forlorn Hope Wines Queen of the Sierra White and Red Blends

Preorder a set here for in-store pickup or contact us at (978) 364-0229 for shipping information (please note that we can ship wine and beer only within the Commonwealth of Massachusetts).